Healthcare SEO
November 25, 2019
Search engine optimization is the process of optimizing your healthcare website in order to rank it for specific keywords. For instance, if someone is looking for a nutritionist in denver, let say there are 5 clinics and you definitely might want your website should appear in the search results? Getreferralmd quotes Search Engine Land's Stats, SEO leads have a 14.6% close rate compared to outbound leads to be only 1.7%. However, 91.5% average traffic share generated by these websites listed on the first Google search result page.
More than 71% of the population is having access to the internet in America. This means they have access to smartphones and they do use search engines to find a lot of stuff online. So, there is no question that does we need to SEO?
Here are some actionable steps to perform SEO for healthcare:
1. Make your website responsive.
I told you earlier how many people have access to their smartphones therefore you need to have your website open on mobiles, quicker as much as possible.
When your website opens on a smartphone you're more exposed to get quick call inquires or probably an email too. Google says 77% of patients used search prior to booking an appointment hence it is important for healthcare corporates to let search engines know their business through multiple SEO hacks including local SEO with Google Business Listing.
2. Make sure to add Title & Meta Descriptions to the webpages.
No need to tell you to add title text and meta description to the webpages that you create. Well, if you have a small clinic to start with then you have to get a website and SEO done. Keyword tags used to rule seo back in 2015-16. How you set your title meta description if you're using WordPress? You can easily use a plugin, maybe All-in-one-seo.
There is some limitation while you enter the title texts, it should not be more than 65 Characters and while you enter meta description it should be less than 165 characters.
3. Have more than 1 vertical
It's fine to work around a website but when you need leads you need to first share as much as possible knowledge in your field to guide your patients to your clinic just like we're doing here to bring you to our strategic call session for consulting SEO.
What you can do is create more than 3 images on your website or may when you're posting content to third-party websites make sure you have more than 1 image into the article you're posting. Don't forget to use your targeted keywords as your image file name. Add alt tags to your image with the incorporation of proper keywords. Probably you could do more:
1. Create slides with informative content and share it in the form of a video as well on slide share.
2. Create Youtube Videos and post them on your channel. May be an interview with your ex-patient. Don't forget to apply Youtube SEO for Healthcare Videos.
3. Create images with a question on them and share it with image share sites.
4. Bookmark your blogs with images.
5. Add custom Youtube Thumbnail.
4. Add NAP or Location-Based Webpage.
If you have more than one clinic make sure you create separate contact pages that are location-based. If you have a clinic in Denver and another in New York, you need to have a separate contact page with a proper address that you have mentioned in your Google My Business Page. Try to connect your Google My Business page with your contact page.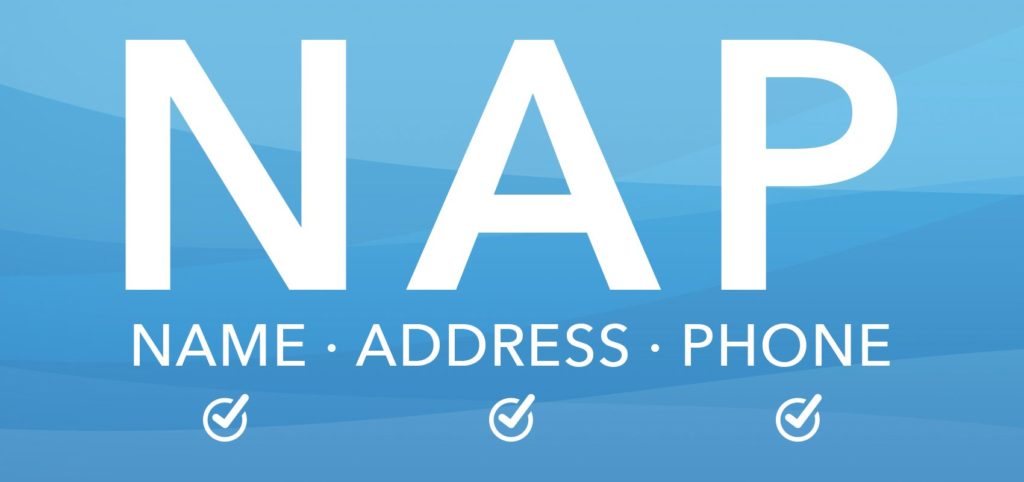 5. Have an onsite blog.
Make sure you have a blogging section on your website and where you can post content every possible day. We recommend adding a new blog every day. Make sure the content that you post has not been copied from somewhere else, aka; post unique piece of content and don't forget to cite the reference. Whenever you mention some other website do email them that you have added their link even if they are competitors. Don't beg them to give you a backlink or promote your content, keep it up to them whether they want to share it with their community or not.
6. Mention Authority
Since there were so many Google Algorithm updates especially for healthcare. Now you have to be an authoritative site to get ranked on your healthcare keywords. Having said that it means you have to mention or show a relevant profile of a certified medical professional on your website and the blog that you post must be passed through the certified medical Practitioner.
7. Use Linkedin Articles.
Linkedin as of now has good organic results and if you use relevant hashtags you can reach your article to a targeted audience in no time with great engagement rates provided you have a storytelling style in your blog. Yes, if you need engagement on your Linkedin Articles you need to have a storytelling method in your blogs, what if I don't want to have a storytelling style on my blog then could I get those engagements? Well, you can try it and let us know in the comments if that worked for you or not. The secret Linkedin Hack is you can join groups related to your targeted audience and get your blog post in front of the Group members. Make sure you read their policies and rules or else they could fire you off from their Groups. So, if you want to reach out to pregnant women or newly moms you can join groups related to parenting.