I Want Quick Social Media Ads Quote
[contact-form-7 404 "Not Found"]
Instagram Branding Services
Instagram is one of the most user engaging platform as of today. Most of the people hangout on Instagram which means a major portion of daily time is spent on Instagram. Also, Instagram is constantly updating it's platform to ensure it maintain its user base. Also, Instagram has been a platform where businesses could advertise their products. Spending ad budgets on Instagram advertisement is the correct option to do.
I Want To Consult
Social Media Marketing Agency
Social Media Company
At Prospacemarketing, we understand that different business has its own way of presenting themselves to their customer. Some choose the bold way to reach their potential customers through Social Media and other won't. That's why we dedicate single resource for each project. This helps us to encapsulate more ideas for your brand to make it more appealing unless other digital marketing agencies.
I Want To Discuss
My Business Pain Points
Social Media Strategy
Social Media Strategies should be unique for every business. To have measurable social media results we need to create campaigns that are dedicated to represent company's vision and mission. Most businesses forget to portray their vision through their social media campaigns. How we help you to showcase your vision is what you can identify while taking our free social media consultation.
What's There For
Startup Social Media?
Startup Social Media Marketing
Startups with funding or looking to raise fund should leverage Social Media Followers for their venture. When you have large social media followers, investors look forward to invest on your brand because lot of customers are associated with your venture to buy from you. Hence any product that helps your customer in their life would readily invest on your brand.
Looking For
Instagram Marketing Agency
Facebook Lead Generation
Facebook is changing it's platform and their ad policies. Thus, today there are lot of restriction on how you create ads for your brands. There are piles of Ad polices described by Facebook Ads Team. Not every business owner has the time to go through those polices and hardly 12% business take out time to read their policies. This is the primary reason that today there are more than thousands of ad copies getting rejected by Facebook team.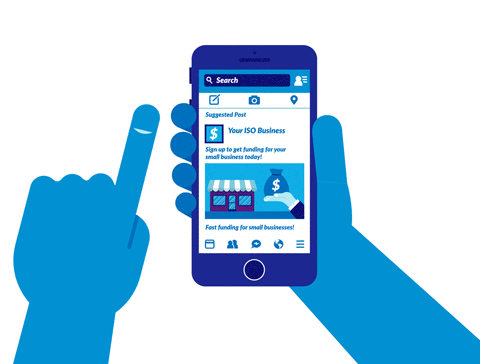 Top Social Media Marketing Platforms
Where You Can Leverage SMM?
Social Media cannot be used by every business. But business that directly connects with users into their daily life long usage as such clothing, food, learning and mobility can use Social Media Platforms. 
How Much ROI Can Be Achieved?
Well that depends entirely on your business niche and various other parameters. Demographics, objectives to achieve, consistency you need and type of goal you want to achieve. Let us clear you that Social Media Ads are less expensive compared to Google Ads.
01

We drive inquires through Instagram Profile of your business.

02

Facebook Marketing

Do you know we can do lot more with FB Pages to building community.

03

eCommerce Social

Have an eCommerce Store? Want more online sales? Here you go!