ProspaceMarketing Rated Top 3 SEO Company by 10SEOs.com
September 12, 2020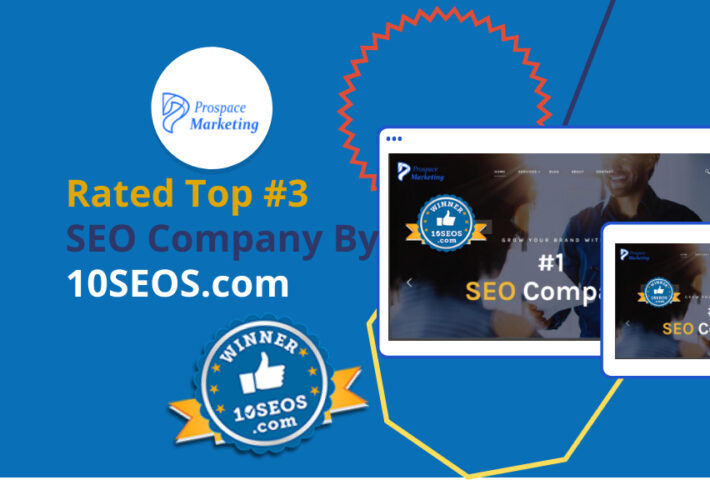 ProspaceMarketing ranked among Top 3 SEO Company by 10seos.com
Major giant houses in Digital Space had to face partial or complete shutdown as the pandemic had made their operations terrible. Most of the agency couldn't meet their monthly expenses and as a result accumulating huge money losses. One of the reason could be seek as big clients had limited their marketing campaigns due to COVID situation. 
What We Learn From Global Shutdown?
Marketing is a space that becomes the first victim of such a situation where brands or companies has to conduct a cost cut. Marketing Campaigns suffer a lot due to money crises in any organization. If we try to analyze the market we observe that hospitality industry has suffered a huge loss and digital agencies specialised in hospitality industry or not suffered from client retention rate. A huge segment of Digital Agencies providing IT solutions or marketing solutions had lost clients.
So, it definitely teaches us that we should not just be specialists on one niche but diversify our expertise to atleast more than 2 niche. Even if any agency is having less than 50 staff can diversify their tech experts to 3 different categories. This will help digital agencies to survive during a crises. Secondly. don't just have similar projects, work on diversified projects to acquire knowledge & domain expertise and also different set of client base. Don't just have big brands on your portfolio, try to work with local brands which might not be as big as Nike. Small business sometimes work like a gem during such crises.
How we emerged as Top 3 SEO Company During a Pandemic?

We nurture our clients by elaborating the benefits of investing on Omni Channel Marketing. What's an Omni Channel Marketing? Basically we want a brand to invest all the marketing channels available for them. As such Google Ads including Remarketing Ads, Search Ads, Display Ads, Fb Ads, Ads targeting on Instagram users, SEO, Paid PR on Business Insiders, HuffPost, CNN & others. Thus, on analyzing first 4 months we could see some big clients of ours stopped spending budgets on ads & social media campaigns turned on organic marketing. As we know there is not much room for organic marketing on Social Media these days. There isn't reach avail on generic content. However, we observe content virility but that too very limited. But almost in every case organic methods to keep the brand alive was emphasised by the brands. 9 out of 10 clients retained SEO Services & PR Services for their brand. Infact we incurred more SEO Clients during the pandemic because brands knew that SEO is a long game and it certainly brings in business.