How to Create the Best Content for Your Website or Blog – Find out Here
October 14, 2019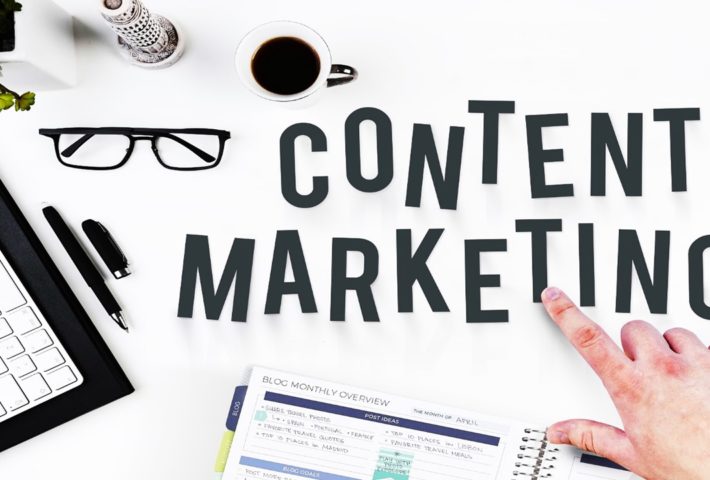 Hey friends, in the previous post, I've discussed how you can do website analysis. Now, today I am going to tell you about why you need to generate engaging content for your audience to keep them connected in your post. I'm in Digital Marketing from the last 8+ years. I've used all the tools like Ahref, SEMrush, Ubersuggest, Buzzsumo and more. I've learned that if you don't have that many backlinks but you have created good content for your services or products, the chances are more, that your audience may acquire your services as your content engaged them to do so.
It is very important to provide justification to your audience. If you are not providing the thing that they want, they may leave your website and jump onto some other website. So, when you create content you need to understand the needs of your audience, what they want. If you find this, then you have got the key to the door from where your audience wants to go through.
For creating good content, you need to go through the platforms where your audience present. For example, if you have a business of medicines, you can find your kind of people on different forums, medical blogs or likewise. So, you can go on these platforms and type your topic for reference. You will find so many questions and answers that can help you to understand the needs of the people who want information about medicines.
Another example, if you are a doctor and you have a website and you want people to take appointments from your website, you have to provide something or kind of information that can attract patients to fill the required form on your website to make an appointment. For this, first, you can create the content of your treatments, previous patient reviews, facilities you provide in your hospital or clinic, etc. If I'm a patient and looking for chiropractor treatment then I would surely read your content on your webpage and if I think that you are providing the best solution for that treatment, I would fill that form to get an appointment.
There are many types of content you can create. Below are some content types:
Blogs: Blogging is one of the most popular types of content marketing in the world. People find a specific niche and start writing on that topic. They go from A to Z for that topic and also search more on that topic to find related things. Anyone can do blogging. It is like you have a desire to write on something and you start blogging. There are different types of blogs small, medium and large blogs as well. When you write content on a blog it must be for your users. Blogging is also useful for your SEO. You must have a blog section on your website where you can share updates regarding your services or products. Even you can post new things related to your topic or niche and it would surely help your website to get traffic from your desired audience. If you have something to write in your life, start blogging on that topic.
Videos: Today, videos are the second most popular way of content marketing. Many people don't want to face a camera and that's why they start blogging and creating content on their topics. But, the people who like to come on camera and don't have any fear from the camera, they prefer to create content in video format. Because they don't have to write content. They just need to speak in front of a camera and share their thoughts. So, some people think that creating videos for their desired audience is easy and some think that writing content is better. So, everyone has their point of view but if you like something for which you can create content, you can choose any form.
Long-Form Content: Long-form content is a kind of storytelling content where you can describe each and everything about that topic. For example, if you like to write about cars then you can write a long-form post for this topic because here you can choose a particular vintage car model and you can start writing from its history to the end of that car era. So, this can keep your audience who like to read about cars. It is important to understand that from where your audience is coming onto your blog and what type of language they like to read. If you can understand this, you can attract more and more users to your blogs.
Infographics: Today, people like to see graphic content more than written content. For example, if you want to create content about the benefits of running. You can write a blog post; you can create a video as well. But if you create this content as an infographic it would be more effective than other formats. Because you are describing all the benefits on a single piece of the image. All the information is on one single image. So, it can be more appealing for your users. So, infographics are like the information in graphical format. The infographics provide information in small formats or points with graphical representation. It looks good to read and also you don't need to scroll down often.
Case Studies: Case studies are proven content on a particular topic related to business. It could be promotional activities done for a business, company growth, new strategies to improve sales, etc. Here, you can create content on how a small business has boosted up its revenue with some new strategies and also you can show data about the progress. When you want to prove that you have achieved something, at that time, case studies play a major role for you because it puts an example that if this business has done this and reached the highest level, anyone can do that.
EBooks: EBooks are a great way to create content. Today, people used to create courses because it is trending now. You can create an EBook of your course and you can sell it on multiple online stores. So, the eBook is one of the best platforms for people who want to read something on their smartphones, tablets or laptops. EBooks are not very long-form content. They are focused on the main pointers and a bit of information about each pointer.
White Papers: White papers are a great way to describe every aspect of a topic. White Papers are long-form content that has all the details regarding a topic you are writing on. For example, if you want to create a White Paper for your business growth, you can show every step of your success story like the downfalls, improvements, revenue generation, how that worked, etc. So, when you want to tell something from point A to point Z for a topic, you can use this format of content.
Checklist: Checklists are also one of the most important formats of content. Because here you can create a list of your tasks, pointers, steps, etc. So, a checklist is like, when you want to list down something regarding your tasks, your business pointers or some steps, you can put all those pointers as your checklist. For example, if you are preparing a recipe, you need to list down the ingredients, vegetables, and other stuff, you will surely make a checklist about that recipe.
Interviews: This is a very good format for content writing. Interviews are the best way for storytelling content. For example, you are going to take an interview with an entrepreneur, you will ask every question about life, progress, achievements and more. So, this will become a large content and this would surely connect to the people who want to get some inspiration. You can use this in a blog as well. Find some influencers and ask them all the same questions and take their opinion on that topic. You can post a blog on that as well.
Final Thoughts
So, there are multiple ways to create content that could help you to improve your SEO. Just one thing we all need to understand is the intent of your audience. When you start creating content, you need to research about that topic, you have to understand the engagement of the audience with your content, you also need to ask yourself that will this content satisfy your audience with their queries, etc. So, make sure you connect with your audience only then you will be considered as a content creator and you are providing the value with your content.